Time and Expense
Time and Expense
Time and Expense
Time and Expense
Track and manage time and expenses.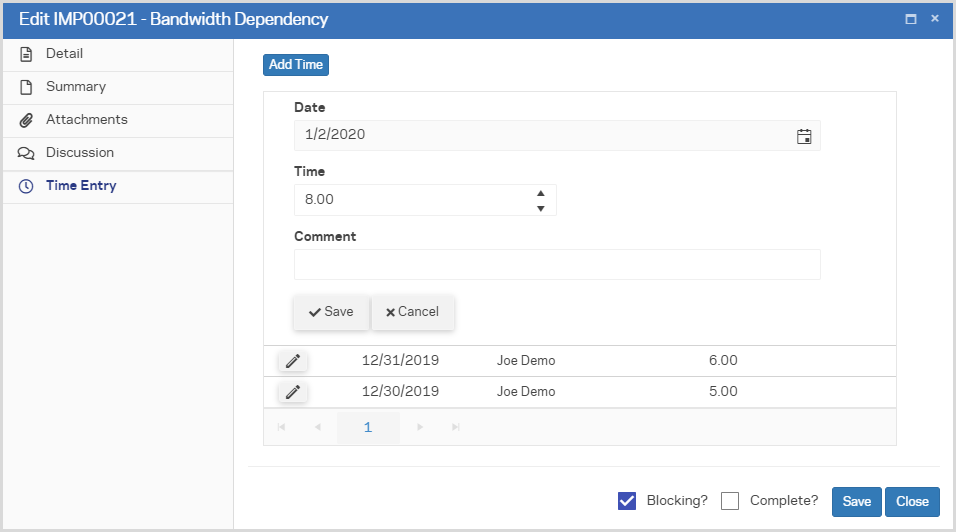 Integrated Time Entry
Minimize time completing time reports by adding time directly to work items.
Time entired directly on work items seamlessly updates corresponding time reports.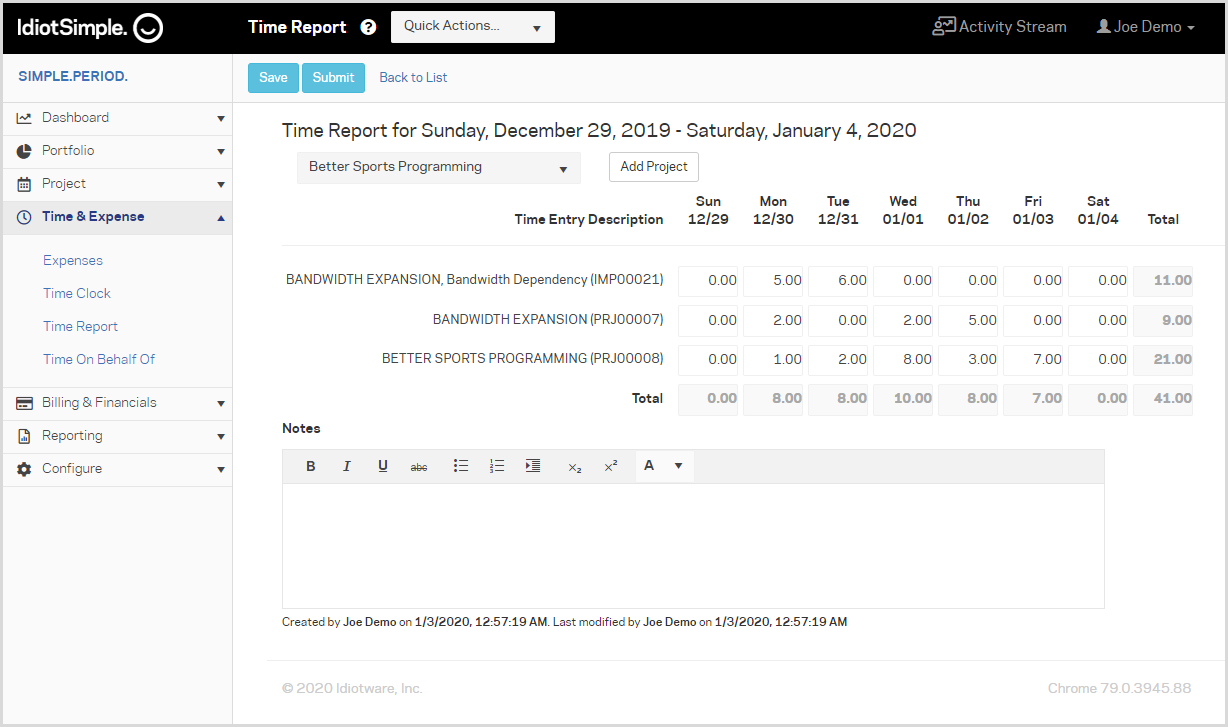 Time Reporting
Populate time at the project level or edit time automatically added from work items.
Copy projects from the prior time report to ease time entry burden.
Role-based security enables time entry on behalf of other users.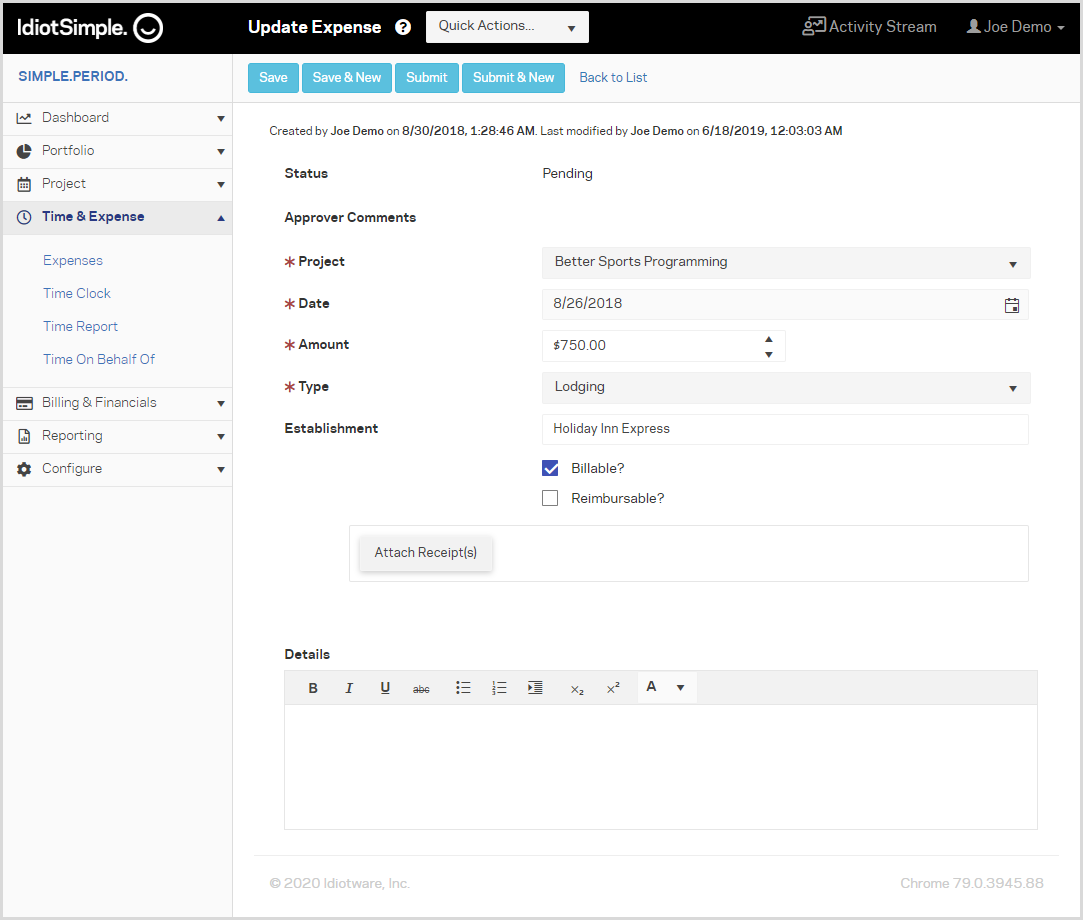 Expense Management
Enter expenses individually and attach receipts to show evidence of expenditures.
Upload expenses from AMEX bank statements or other files that meet standard upload format.
Mark expenses as billable and reimbursable and submit for approval.